Information Technology career awaits Samantha
/ Success Story
Samantha Law is following in her family's footsteps and aspiring to a career in the Information Technology industry.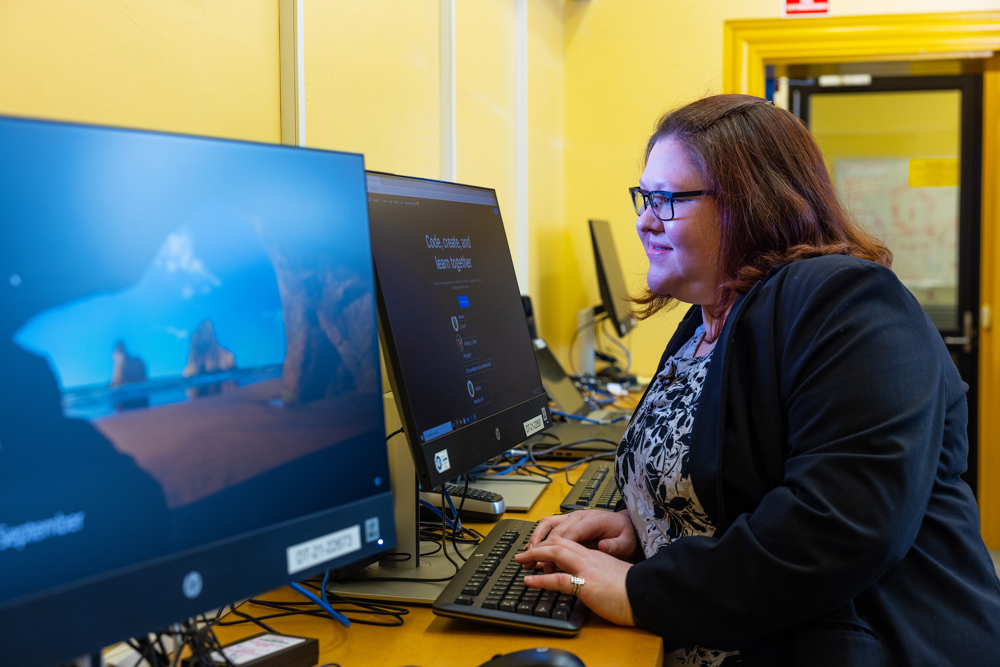 "I have grown up with my parents working in the computer industry and now I'm looking to follow a similar path.
"I have always had an interest in working with computers and the Certificate III in Information Technology has built on the skills I already had," she said.
During her course Samantha learnt about customer service, providing IT advice and cyber security which she found really interesting.
"The teachers were brilliant and have been able to pass on their experience of working in the industry," she said.
Samantha said she was interested in website development and when she finished her course she was hoping to find work that field or in building computers or helping people to solve IT problems.
"I've loved my time at TAFE and look forward to continuing my education with courses in the future as the need arises," she said.